Looking back at by:Larm 2015 - and forward to 2016
June 05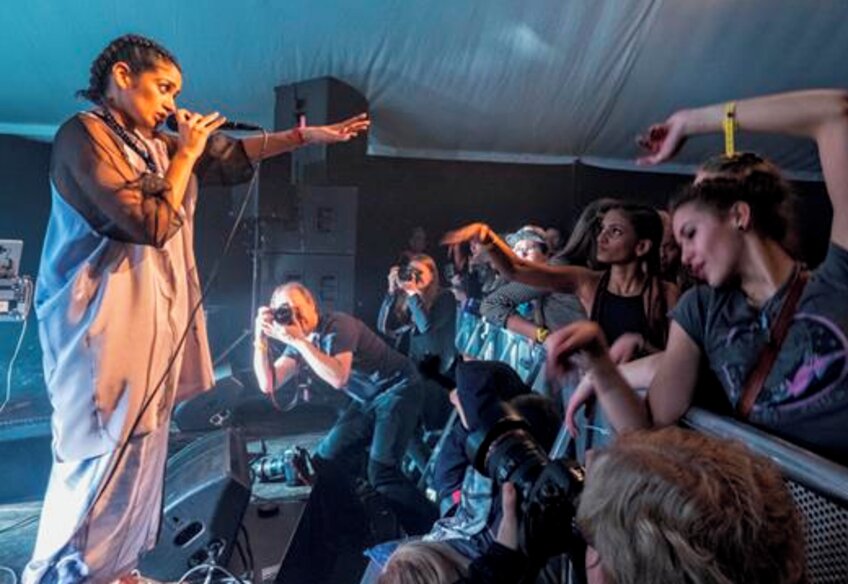 With the Nordic and international music and tech industry, music lovers, artists and media in attendance, by:Larm 2015 was truly a global event offering guests a window into the Nordic music scene.
Now it's time to look ahead to next year's event.
The eighteenth edition of by:Larm, the Nordic's premier showcase festival, attracted over 7000 festival visitors and 2000 conference delegates from over 20 countries around the world. Since its foundation, by:Larm has slowly but surely developed from a small industry conference into Scandinavia's biggest festival showcase for new Nordic talent.

The dates have been set for next year and by:Larm 2016 will take place from 2 – 5 March. Festival passes are already on sale and a limited number of passes are available at a special summer discount.
Get 'em while they last!

Next week we'll be announcing the first artists booked for by:Larm 2016. So stay tuned, we promise that it's something to look forward to!
In the meantime, reminisce by checking out some of the highlights of this year's festival below.
Click here to read more about this year's FESTIVAL AND CONFERENCE HIGHLIGHTS.
Want to see what by:Larm 2015 looked like? Wonder if you got cauth on camera while dancing on Youngstorget? Click here for a selection of the BEST PHOTOS AND VIDEOS from the festival, including photo galleries, studio sessions, and our official recap video.


PHONOFILE NORDIC MUSIC PRIZE
Mirel Wagner from Finland was awarded the 2014 Phonofile Nordic Music Prize for her album 'When The Cellar Children See The Light Of Day'.
The prize, an annual award for the best Nordic album release of the previous year, was selected by an international jury consisting of Laurence Bell (Domino Records), Jeannette Lee (Rough Trade Records), Jonathan Galkin (DFA Records), Jude Rogers (The Guardian) and Andres Lokko (SVD).
This year's runners up were Selvhenter (DK) – 'Motions of Large Bodies' and Iceage (DK) – 'Plowing Into The Field Of Love'. Previous winners of the award include The Knife, Jónsi and First Aid Kit. Click here to read more about this year's Phonofile Nordic Music Prize.

AWARDS AND SCHOLARSHIPS
As the main purpose of by:Larm is to present aspiring artists on the verge of success to both the International and Nordic music industry and audience, encouragement and support in the form of awards has long been an integral part of the festival.
This year, several scholarships and awards were presented at by:Larm. They included NOPA's scholarship for young songwrighters, honors to outstanding music professionals, festivals and volunteers, and by:Larm's own Forbildeprisen, awarded to promising young artists and role models.

NORDIC PLAYLIST RADIO BAR AT BY:LARM
A brand new addition to the festival this year was the Nordic Playlist Radio Bar – the brainchild of pan-nordic music website Nordic Playlist.
For two festival days, some of the best Nordic artists and radio DJs were broadcast live from the delegate area next to BAR Vulkan in Oslo. Famous DJs were invited to share their love of Nordic music in specially made shows, which music fans at home were able to stream live. The Radio Bar itself turned out to be a popular hangout for festival goers, delegates, and the general public, offering great music, exclusive live sets from by:Larm artists, open for everyone and free of charge.
Did you miss it? Watch Jonas Alaska's live performance at the NPRB here, and all of the great performances in Nordic Playlist's own YouTube playlist.

Want to know what's happening next? Follow us on Facebook, Twitter and Instagram!