The first six artists are ready for by:Larm 2016
June 10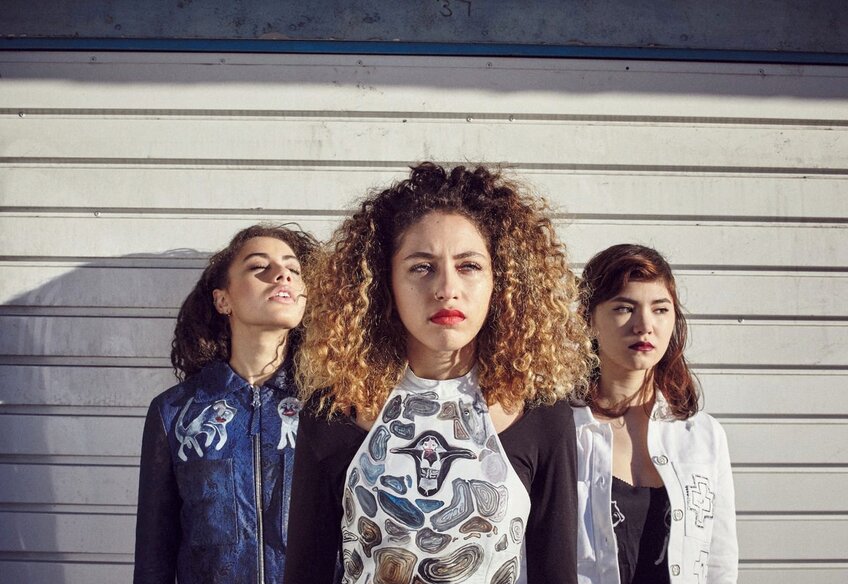 Are you looking forward to next year's festival? The first six artists are confirmed!
The eighteenth edition of by:Larm attracted over 7000 festival visitors and 2000 conference delegates from over 20 countries around the world. With the Nordic and international music and tech industry, music lovers, artists and media in attendance, by:Larm was truly a global event offering guests a window into the Nordic music scene.
Now it's time to look ahead to next year's event. The dates have been set and by:Larm 2016 will take place from 2 – 5 March. Festival passes are already on sale and a limited number of passes are available at a special summer discount.
Get 'em while they last!

Now the first six artists are confirmed for by:Larm 2016 and we're proud to announce Swedish Alice Boman, Norwegian Izabell, dePresno and Siv Jakobsen, Finnish K-X-P and Britain's Skinny Girl Diet.
Click on each name to visit their artist page and read more.

ALICE BOMAN (SE)
Timeless and direct, Alice Boman's voice hits with the emotional force and haunting fragility of Nina Simone. Hailing from Malmö, Sweden, the singer/songwriter first appeared when she released 2013's "Skisser". The response was overwhelming, with whispers of her craft on The Line of Best Fit and The Wild Honey Pie, eventually growing so loud, that praise from the likes of Interview Magazine and The Guardian naturally followed.

DEPRESNO (NO)
Although dePresno is a name that derives from Spain, the singer/songwriter dePresno is only 7% Spanish. He is born and raised in Bergen, a city that has raised great artists like AURORA, Röyksopp, Kings of Convenience and Datarock. After being musically influenced by his parents in the form of Cohen, Dylan and Bob Marley, he picked up the guitar, and at 17 years old, dePresnospent his first day in a recording studio. The producer was blown away by dePresno's talent, and is now his manager.

IZABELL (NO)
Izabell started out as a DJ but soon found that she had a talent for rap and started performing live together with the Norwegian group Kriminell Kunst. In the summer of 2014 she made a remix of Linda Pirra's song "Knäppa dina fingrar" and was choosen as Norway's best female rapper by radio channel NRK P3. Izabell was signed to Universal Music and released her first single "Ka vet du". The single immediately got listet on major Norwegian radio channels as well as appearing as the soundtrack of the movie "Haram". She is now working on her debut EP, expected this fall.

K-X-P (FI)
Finnish innovators K-X-P have long identified as being an "anti-band" and as they move onto their third album, III Part 1 & 2, they continue to be so by defying both convention and expectation. The critically acclaimed pop-tinged electronic whirlwind that was their last release has given way to something stripped and primed, leaving a dense yet sparse record of cinematic ambient techno fused with churning, progressive space rock. K-X-P is known for their intense, repetitive live shows with primitive drums, screams and electronic pulses.

SIV JAKOBSEN (NO)
Siv's music is beautifully mellow, filled with unfiltered thoughts and reflections. With strong references to the likes of Laura Marling and Ane Brun, listening to her music is like being a fly on the wall while she sings you her secrets. A captivating live performer and inviting storyteller, Siv has opened for Norwegian indie-sensations Highasakite and Fay Wildhagen, played sessions for Daytrotter & Sofar Sounds, and received praise from Paste Magazine, The Line Of Best Fit, XFM and Gaffa, to name a few.

SKINNY GIRL DIET (UK)
If music could kill, Skinny Girl Diet would have you on the floor begging for mercy. A formidable sister / cousin outfit straight out of Holloway Road, this fierce three strong girl gang make the kind of music you can finally believe in. Born from a hate of mundane bands and a strong sense of political awareness whilst all still shy of 15 years old, there is every chance you haven't heard anything like this before. Comparisons will quickly be drawn, from the likes of The Slits, Bikini Kill and Babes In Toyland, but none quite stick as the trio of Delilah, Amelia and Ursula kick up a heavy wall of noise behind which a new wave of intelligence, femininity and power sits. Too modern to be riot grrrl, but not quite punk, grunge or even post-rock, these art house raconteurs defy any definition but yet inspire them all within the same breath.

Want to perform at by:Larm? Each year in October an expert jury selects around 20 up-and-coming artists who will be added to the regular lineup. For a chance to play the festival as one of the Jury's Selection, send us your demo today! The registration is now open.