Introducing: by:Larm Ambassadors
August 10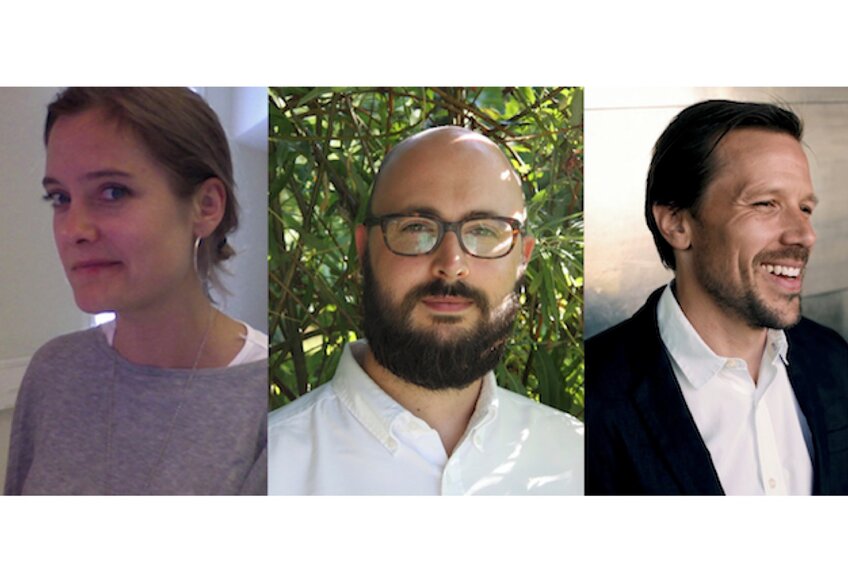 As part of our International program, by:Larm appoints the first three International Ambassadors for 2016.
For over 10 years by:Larm has been the focal point for international music business interested in the Nordic music market. An average of 500 international delegates attended by:Larm over the last few years, the majority coming from key markets such as the UK, US, Germany, Sweden, France, but also Australia, Japan and Russia.
Head Of International at by:Larm, Vegard Waske says:
"by:Larm has gained a lot of friends over the years who have become repeat visitors to the event. They don't just come for the friendly atmosphere or because by:Larm is a go-to destination for other international music business executives, they come because they find the Norwegian and Nordic markets to be interesting for their own businesses."
A regular visitor has been US based agent and entrepreneur Tom Windish, who runs and owns Windish Agency. Tom visited by:Larm for the first time in Tromsø in 2006 when he had just opened his new agency from a tiny office in Chicago. Since then, Windish Agency has expanded rapidly and now has 5 offices across the US, over 50 employees and a whopping 800+ acts. They represent artists such as Lorde, The 1975, M83 and Major Lazer, plus a wide range of Nordic acts, including Tove Lo, Røyksopp, Todd Terje, Susanne Sundfør, Aurora and First Aid Kit.
Tom Windish joins Ed Poston (Glassnote Records) and Helen McLaughlin (Sony Sweden) as an International Ambassador for by:Larm 2016. Besides being regular visitors with wide-reaching international networks and working closely with the Nordic industry, they have been championing it for years, spreading the good word about the event, and Nordic music in general. As well as being advocates for the "by:Larm-way" they will each also curate their own seminars and invite international music business colleagues to introduce to the Nordic music business.
Further by:Larm Ambassadors and the International program will be announce later this fall.
By:Larm International is arranged in cooperation with Music Norway and the Norwegian Ministry Of Foreign Affairs. Read more about the first three ambassadors below.

Ed Poston (UK) – Glassnote Records
Ed works for Glassnote in the UK and Europe, based out of the London office, looking after A&R and Publishing. The Glassnote roster includes artists such as Phoenix, Mumford & Sons, Childish Gambino, Half Moon Run, Aurora, Tor Miller and Flo Morrissey. In 2012 IQ Magazine voted Ed in the top 10 Music Executives under 30, in 2013 Music Week featured him as one of their 30 under 30 and in 2014 he became the first person to be voted as Music Week's 30 under 30 two years in a row. Before joining the Glassnote family, Ed worked at BMI as Executive, Writer-Publisher Relations for UK and Europe, working with such acts as Ed Sheeran, Gotye, Avicii, Ellie Goulding, Example, Nero and Anna Calvi. His previous experience also includes working for leading independent music publisher Kobalt Music Group and founding the widely used A&R tipping site TheLiveList. In addition to that he has worked in various other fields of music such as management, tour management, promotion and plugging.
Helen McLaughlin (SE) – Sony Music
Helen McLaughlin started her career working weekends in a record store in central Stockholm. She joined Sony Music Sweden in the early nineties and via a job at their international office in London was later offered to set up the Scandinavian operation of Richard Branson's then new venture V2 Records. When V2 was bought by Universal she joined them in a diverse role where she worked both as A&R and as a marketeer. She later set up a management company working with artists such as Those Dancing Days, Markus Krunegård and Stina Nordenstam. In 2011 she joined Sony Music Sweden as Head of A&R where she currently works – working with acts such as Kim Cesarion, Giorgio Moroder and Kygo.
Tom Windish (US) – The Windish Agency
Tom Windish is the founder and owner of The Windish Agency, three-time winner of Pollstar's Independent Agency of the Year award. His agency books nearly 20,000 concerts per year in the USA, Canada, Mexico, South America, Asia and Australia, for a diverse and innovative roster including Lorde, alt-J, Diplo, Tove Lo, Matt and Kim, M83, Lykke Li, Flume, The xx, Girl Talk, The 1975, and many more, who have earned Grammy nominations and wins, and dominated stages at major festivals like Coachella, Lollapalooza, and Electric Daisy Carnival. Since starting the company in his Chicago apartment in 2004, Tom has grown the company to hold offices in six US cities. Most recently, The Windish Agency has announced a partnership with Paradigm Talent Agency, AM Only and Coda Agency.