Stefan Sagmeister first confirmed speaker
October 01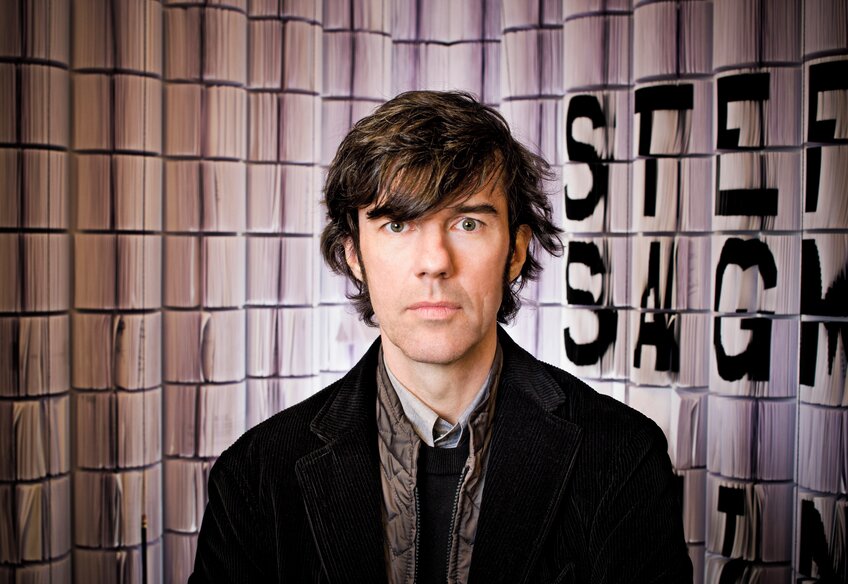 We are extremely happy to announce that Stefan Sagmeister have agreed to return to bylarm. We still hear praise from delegates that attended his session in 2009, and it surely ranks as one of the best and most inspiring talks we have ever hosted at bylarm.
STEFAN SAGMEISTER is among today's most important graphic designers. Striking to the point of sensationalism. Humorous but in such an unsettling way that it's nearly, but not quite unacceptable. His work mixes sexuality with wit and a whiff of the sinister. The strength of his work lies in his ability to conceptualise: to come up with potent, original, stunningly appropriate ideas.
His work includes several projects for the music industry, including album covers for the Rolling Stones, The Talking Heads, Lou Reed, David Byrne, Aerosmith and Pat Metheny.
Exhibitions of his work have been mounted in New York, Philadelphia, Tokyo, Osaka, Seoul, Paris, Lausanne, Zurich, Vienna, Prague, Cologne and Berlin. He has released several books, recently he made "Hot to Cold" for Tachen Books together with Danish architect per excellence, Bjarke Ingels.