7 new acts confirmed for by:Larm 2016
October 09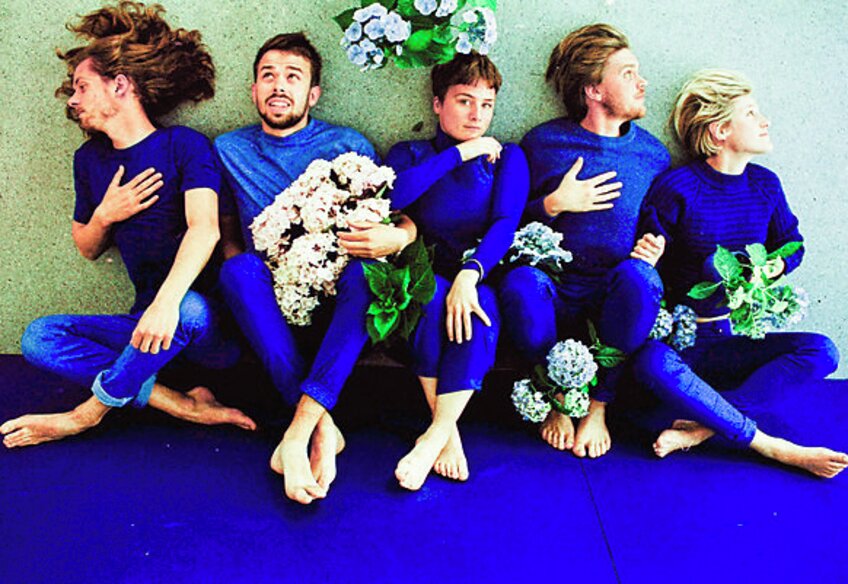 We're proud to announce seven new acts who are likely to make an impact on the music scene in 2016.
Click on each artist's name below to read more.
Ary (NO)
ARY has only been making music for a year, but there is no doubt that she has a divinely talent. With roots in Trinidad, she pulls an exotic element into her music, and has proven to be a nomadic multi-instrumentalist. She has already found her very own musical room, which allows her unique voice to blossom against the pulsating beats and cascading synths.
EERA (NO)
EERA is the musical meanderings of Norwegian-via-London songsmith Anna Lena Bruland. The songs she writes recites random states of consciousness and snapshots through time; a musical scrapbook, if you will… "My lyrics are based on images, rather than storylines," EERA explains. "For me, it's about creating imagery and wordplay that means something quite different to each individual."
Great News (NO)
Great News is an up and coming hazy pop/rock band from Bergen composed of Even Kjelby (guitar, vocals) Ole Einarsen (bass) and Lars Platou (drums). Formed with the kindred ambition of playing as many gigs as possible, 'cause that's what they love', Great News deliver dazzling live shows managing to effortlessly combine explosive energy with bursts of velvety softness.
Hermigervill (ICL)
In the past few years, Hermigervill has established himself as one of the main players in the Icelandic electronic music scene. Although his name might be hard to pronounce, his live show is very easy to understand. It is all about fun and human emotion, translated through machines and cables, and feels truly live, as opposed to the majority of today's solo electronic acts. Working behind the scenes and on stage with many remarkable Icelandic artists such as Berndsen and Retro Stefson, his musical vision stretches further than many people realize.
Julia Adams (SE)
Julia Adams is a new rising star on the Scandinavian music scene, but the 24-year-old Swede has already toured both Sweden and Norway earlier with her indie-pop band Little Marbles. Though the band broke up some years ago, Julia has still been working with music and finding her new sound. After meeting star producer Chords (Timbuktu, Karpe Diem) she finally found her sound and released her debut single as a solo artist "Allt Jag Nånsin" in febuary 2015.
Liima (DK)
Liima is the new brainchild of Efterklang (Casper Clausen, Rasmus Stolberg and Mads Brauer) in collaboration with Finnish percussionist Tatu Rönkkö. Initially, Efterklang hired Rönkkö as yet another co-performer for their high-spirited live shows. However, Rönkkö's unique abilities and vision opportunely pulled Clausen, Stolberg and Brauer into an entirely new creative stratosphere. Liima resembles some of Efterklang's earlier, more electronic-driven work, albeit with added emphasis on groove and live improvisation.
Lowly (DK)
Considering the rather short lifetime of the Danish noise pop band Lowly (formed 2014) they already seem to be a band to watch. Their dreamy and wavy debut single 'Daydreamers' was acknowledged by The Guardian as a must-listen-to-track and created quite a buzz on the social medias. So have their next singles 'Stones In The Water' and 'Forward' with their distinctive sound and colourful and peculiar music videos to blame for that. With an explosive energy and poppy melodic twists they give nods to their noisy predecessors Tame Impala and Cocteau Twins, but they are first and foremost their own eclectic and innovative acquaintance.